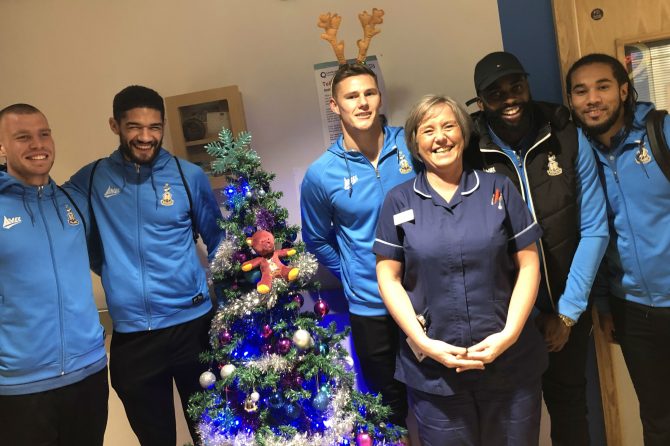 The Bradford City FC squad took time out of their busy training schedule to visit both Bradford Royal Infirmary and St Luke's Hospital yesterday (Tuesday, 18 December).
The players visited the Children and Young People's Unit, Children's Day Case Unit, A&E, Radiology and the elderly wards.
The players handed out Bradford City merchandise and chatted to patients, their visitors and staff, much to their delight.
The visit, which was hosted by Bradford Hospitals' Charity – the official NHS charity partner of Bradford Teaching Hospitals NHS Foundation Trust – was a wonderful Christmas treat for everyone at both hospitals.
Hayley Collis, Head of Fundraising for Bradford Hospitals' Charity, said: "The players had lots of time for all our patients and staff, chatting to everyone and having their photo taken.
"It really cheered everyone up and it was lovely to see so many excited faces among  the team's young fans. Thank you to Bradford City for supporting its local NHS."