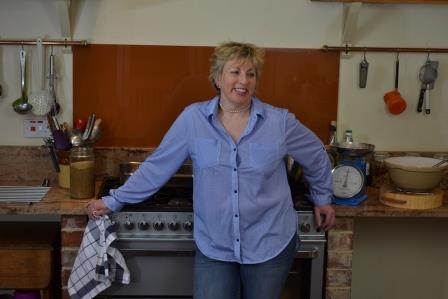 Great British Bake Off star Sandy Docherty joined a bid to raise funds for Macmillan Cancer Support and Bradford Teaching Hospitals' own NHS charity (Bradford Hospitals' Charity) by taking part in the World's Biggest Coffee Morning.
Sandy, a runner-up in the 2015 series of Bake Off, lent a hand on a cake stall at Bradford Royal Infirmary before judging the Trust's own Bake Off competition.
Baildon-based Sandy was thrilled to be asked to get involved in helping to raise funds for two such good causes.
"Since Bake Off I've been seen as the baker with a sense of community. Having worked in the health service and now in education, I want to support and highlight their massive contribution to our society," she said.
Proud and privileged
"Yorkshire services are in my heart and I'm proud and privileged to have been asked to work with Bradford Hospitals supporting their Macmillan cake sale."
Elaine Drake, from Bradford Hospitals Charity, said: "Having Sandy as a special guest judge casting her expert eye over our staff's baking, was fantastic – she proved a great draw and helped us sell even more cakes!"
A total of £533 was raised on the day and split equally between Macmillan and Bradford Hospitals' Charity.