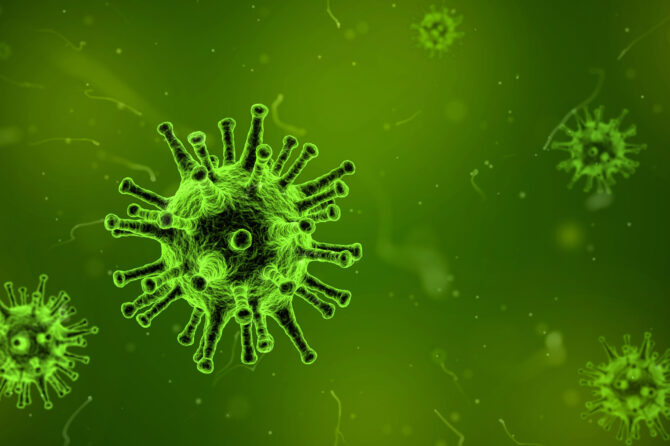 In order to protect our patients and staff, visiting has been suspended at all Bradford Teaching Hospitals' sites.
Hospital bosses have taken the step as a responsible and proactive measure as part of coronavirus (COVID-19) preparedness. The policy will apply to both the Trust's sites at Bradford Royal Infirmary and St Luke's Hospital.
We will do our best to help anyone who wishes to communicate via an alternative method such as using their mobile phone/Facetime via the free hospital WiFi.
Special allowances will be made for the children's ward and neonatal unit, where one parent is able to be with their child, and for relatives collecting patients on discharge and those at the end of life. These will be restricted and visits must be pre-arranged with the nurse in charge.
Restrictions will also be in place on the maternity unit, where only one person can accompany women in labour, and only one nominated person or partner can visit the maternity ward and delivery suite. No young people under the age of 16 are able to visit.
In exceptional circumstances, these restrictions will be reviewed on an individual basis which will be agreed with the nurse in charge.
The changes come into force with immediate effect.
Thank you for your support and understanding.
Latest figures: COVID-19 patients in our hospitals  (as at 26 March 2020)
Total number tested positive to date – 25
Total number tested negative to date – 420
Confirmed COVID-19 inpatients currently at Bradford Royal Infirmary – 11
Total COVID-19 deaths – 0
Coronavirus: national guidance on visiting our hospitals 
The NHS in Bradford and Public Health England (PHE) are extremely well prepared for outbreaks of new infectious diseases. The latest health information about Coronavirus (COVID-19) can be found on the NHS website.
The national advice, and the message we are promoting in Bradford, is to isolate your household and stay at home. We should stay at home to reduce social interaction between people in order to reduce the transmission of Coronavirus (COVID-19). Social distancing guidelines have been produced and the guidance is for everyone, including children.
The most effective way to avoid catching or spreading the virus is to wash hands often with soap and water. Hand sanitising gel should be used if soap and water are not available.
You should wash your hands for 20 seconds, using soap and water. Make sure you are washing your hands effectively by watching this video: https://www.nhs.uk/live-well/healthy-body/best-way-to-wash-your-hands/
Patients should attend their appointments as usual, unless we contact you direct or you have a cough and/or high temperature.
Due to operational pressures, we may have to reschedule some planned operations to allow staff to focus on those who need urgent care. 
Some outpatient appointments may also change from face-to-face appointments to telephone consultations to avoid patients coming into hospital.
If you are affected by these changes we will contact you by phone or text. Unless you hear from us, please attend your appointment. 
We are taking all necessary steps to try to keep any disruption for patients to an absolute minimum.
Stay at home to save lives in Bradford
Health and Council chiefs have also come together to call on Bradford residents to stay at home and help curb the spread of COVID-19.
The Stay.At.Home scheme has seen doctors, public health experts, and council staff from across Bradford take to the streets to help reduce the threat of coronavirus.
Bradford is breaking new ground by taking this step, which is designed to offer protection, especially among the elderly and vulnerable.
Organisers say the Stay.At.Home campaign is critical at this time and that's why they took to the streets to spread its simple message.
Professor John Wright, a public health doctor and Director of the Bradford Institute of Health Research at Bradford Royal Infirmary, said: "This Coronavirus) is going to cause a lot of deaths in the city.
"The storm is coming to West Yorkshire. Now is the time to take shelter.
"Everybody needs to stay at home. This will be for the foreseeable future."
Prof Wright also urged people to wash their hands and adhere to all medical advice given.
Bradford Council leader Councillor Susan Hinchcliffe urged district residents to listen to the stark warning, steering people away from 'fake news'.
She said: "I realise people are being bombarded with messages, and the proliferation of fake news is particularly unhelpful.
"But if there's one clear message I would like people to listen to today it is that of John Wright from Born in Bradford.
"A total of 1.4 million vulnerable people will receive letters telling them that they should Stay.At.Home.
"In the context of a lifetime a few months is only a small interlude.
"But those few months of confinement, if strictly adhered to, could not only save your life but those of your dearest family and friends too."
Leave a reply